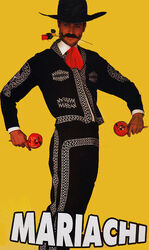 ¡Comando G! ¡Comando G! ¡Siempre alerta está!
Las mágicas aventuras de Ricardo Díaz Koroji.
Edit
Hace 25.000 años, en la lejana aldea bárbara del planeta 47, un arcano hechicero llamado Pepe decidió que esa aldea era una puta mierda e inventó las matemáticas. 
Y así fue como Electroman descendió a los infiernos @_@
LAS FAMOSAS ACTUALIZACIONES
Edit
Write the s
econd section of

your page here.
Capítulo cinco: Sombras del futuro
Edit
Fue en su época en Alternia cuando el Doctor Tubérculus se convirtió en el TROLL más FUERTE de TODOS y ganó TODOS LOS NIVELES. Pero en ese momento el malvado dios pagano ateo Cascos de escuchar música murió de indigestión Y PASÓ A SER LEYENDA.
أنا أحب حياتي ولكن في الواقع الكشف عن الجزر


Aayayayay desu nee >.<